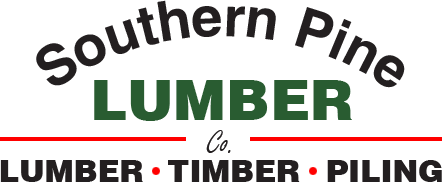 800-322-1500
We offer several versatile decking products such as, Azek, EverGrain, Gossen, LumbeRock, ThruFlow, TimberTech and Trex. We are also the statewide distributor for ShoreGuard Vinyl Sheet Piling and UltraComposite Sheet Piling for seawalls, retaining walls, containment and water control structures.
Other cutting-edge products available at Southern Pine Lumber Company include our Aluminum Seawall Cap, TimberGuard Piling and Lumber, Tropical Decking, Stainless Steel Hardware, Manta Ray Anchors as well as Dock Accessories. We offer timber in lengths to 40'. Smooth or Rough Sawn materials are available in most dimensions.
The professionals at Southern Pine Lumber Company will work directly with you, your Contractor, Architect or Engineer to answer questions and help with the proper materials, specifications and terminologies for your project.
To speak with one of our professionals, please feel free to contact us at any of our 9 locations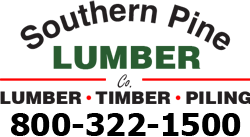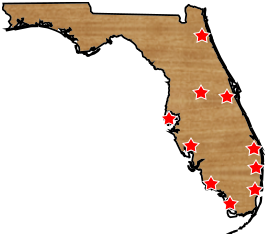 © Copyright 2020 Southern Pine Lumber Company Specialties, Inc. All Rights Reserved. The Southern Pine Lumber name and logo is a trademark of Southern Pine Lumber Company Specialties, Inc., and may not be used without prior written permission. All other logos appearing on this site are trademarked by their representing corporations.